Join the Quest to Beat MS!
A Gamers Vs MS campaign for everyone. Streamers big or small, or even your first time!
Register as an individual or create your own team!
Work Together To Defeat Eight Bosses
Adding some extra fun to FUNdraising, we've designed this month-long campaign as an adventure. Our volunteers have designed eight bosses that we collectively defeat through the course of the month through fundraising! Our goal to beat the main game is $25,000 -- we start the count on July 1–any funds raised before that is a bonus. The campaign takes place through all of July -- and whether you can do one stream, a week, or the whole month, you can help make a difference!
​
Our "Toolkit"
Click HERE to get more resources to help you on your adventure! Our Discord community is also a great resource for help in getting set up!
The Bosses
Our volunteer team has designed eight bosses to beat during the campaign. Much like your favourite video games, we all team up together and aim to take down these bosses. The aim to beat the "main game" is to defeat the eight bosses and raise $25,000. Boss names and designs will be revealed throughout the month of June on Gamers Vs MS' social media channels and down below!
​
Side Quests
Through the month of July we will drop "side quests" which can be completed by participants and their supporters. These will be non-monetary related quests to help the campaign -- such as hitting social media hashtag goals!
Wanted for contaminating critical water sources and toxifying food supplies.
Wanted for misusing potent mind control spores, utilizing illusions, and harmful rapid decomposition.
Mocktopus is believed to be an elite member of the enemy forces. Something smells (and looks) fishy about this one...
Extremely dangerous greatworm. Judging by its size, it has had a steady stream of foolhardy adventurers to keep it sated. Together, we can defeat it!
Wanted by Gamers vs MS for pretending to be a streamer set-up and then eating whoever gets too close.
CPU: Frostbyte contains a sentient artifact known as the frozen heart. Intel suggests it has been fractured.
The Meme Team was once a revered element of the online world but now threaten communication tech and critical networks.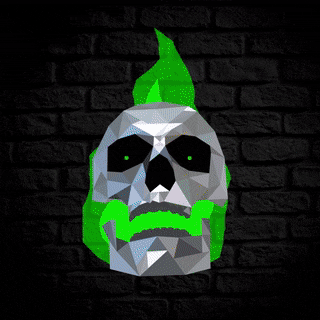 The Glitch Lich sits on a throne forged through its foul techno-necromancy. Every piece of technology thrown away before its time has strengthened the Glitch Lich's power and drive to attain total world domination.